What is program evaluation? + Introduction to R, RStudio, and the tidyverse
Materials for class on Monday, August 26, 2019
Contents
Slides
Download the slides from today's class.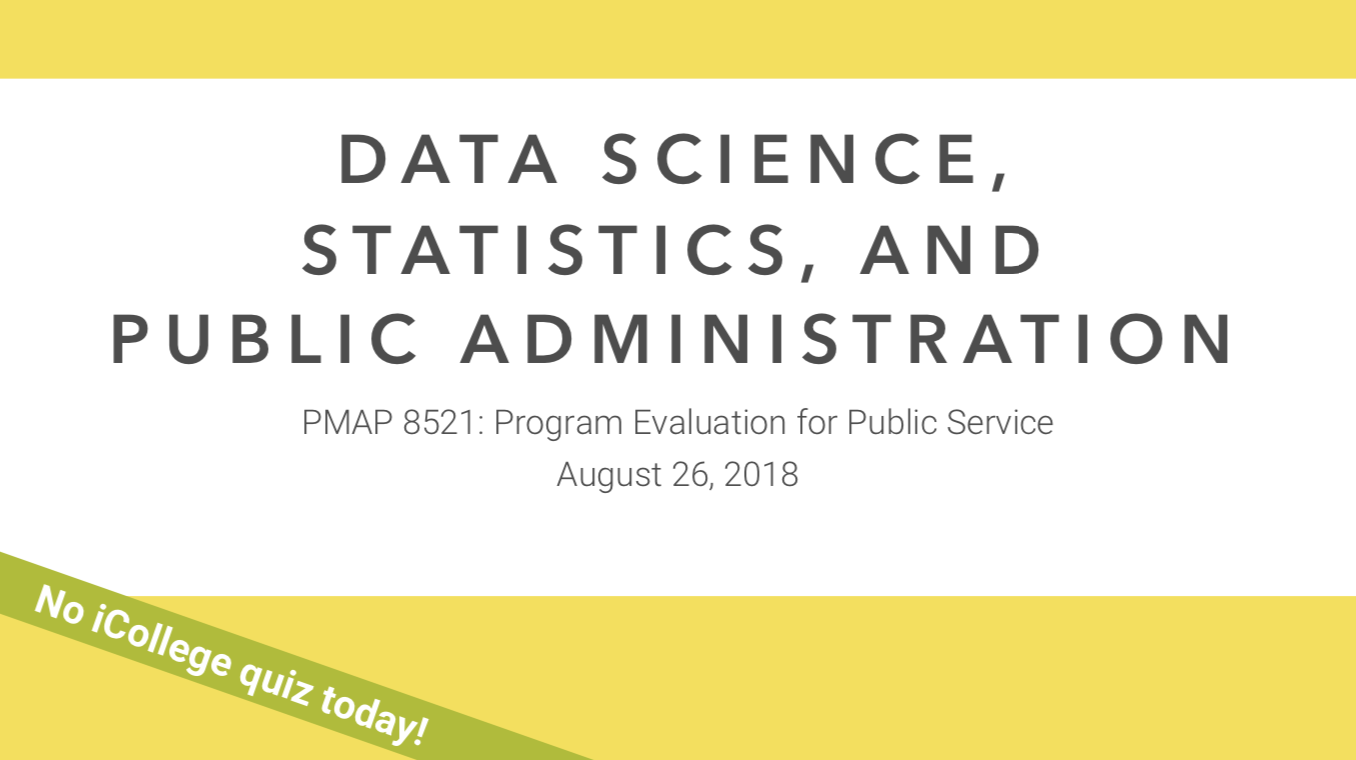 Getting started with R
Open the RStudio.cloud project for today.
If you want to follow along on your own computer (recommended only if you feel comfortable installing packages in R), you can download the project.
Clearest and muddiest things
Go to this form and answer these three questions:
What was the muddiest thing from class today? What are you still wondering about?
What was the clearest thing from class today?
What was the most exciting thing you learned?
I'll compile the questions and send out answers after class.